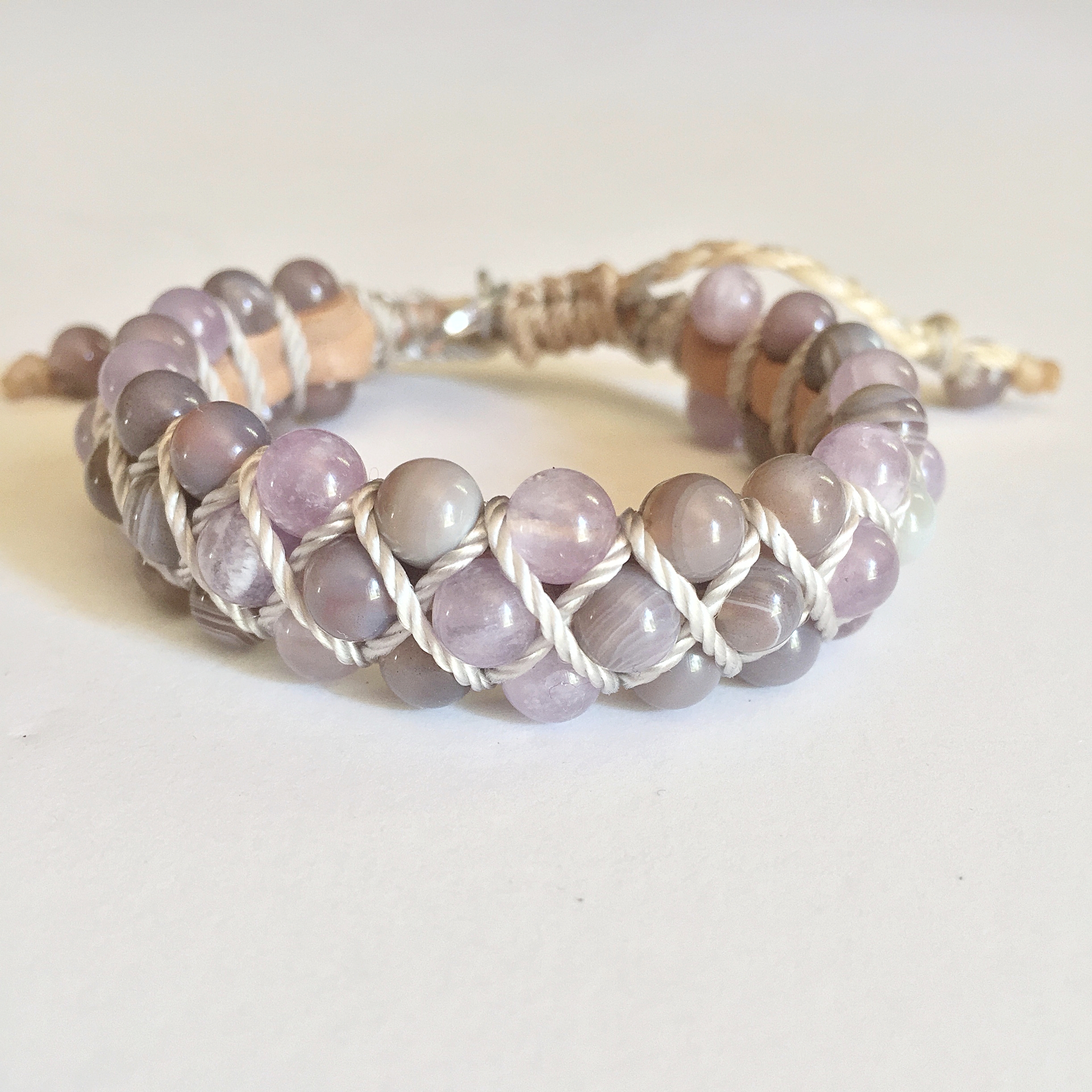 FIESTA Amethyst Bracelet
~ LIMITED EDITION ~
The FIESTA Bracelet in powerful amethyst . Point your arrow to begin a journey with this quintessential hand-made piece. Fiesta Bracelet 3 strands of semi-precious beads woven together.
Amethyst and Botswana Agate beads with grey nylon & leather woven.
Amethyst is known for balancing the spirit / crown Chakras.
One size toggle pull closure fits most.
"FIESTA" means "party" in Spanish.
Made on the beaches of Mexico.
Please NOTE: As each bracelet is created by hand, each one is unique and may have slight variations. We find this adds beauty & exclusivity to your treasure.